Be ready with the ATT Super Capacitor and Battery Boost Pack range!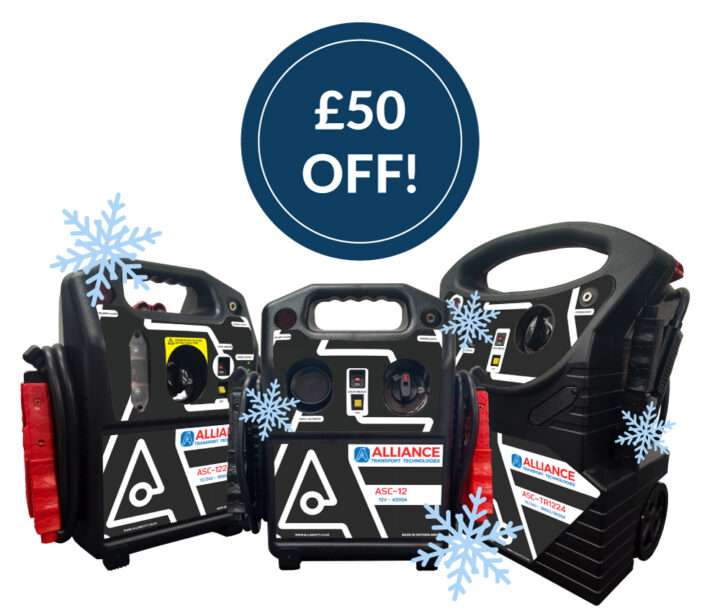 Our Boost Packs are specifically designed for numerous start-ups of large commercial vehicles and have the ability to re-charge from any vehicle back to full capacity in less than 30 seconds.
That means your fleet stays active, your customers remain happy, and your business continues to be profitable.
Whether you need a high-powered Battery Boost Pack ideal for that additional cranking time required or a Super Capacitor Boost Pack designed for that immediate boost, we have the solution for your precise needs.
To redeem your special offer of £50 off, and to receive the ATT Winter beanie, call our Parts Team on 01924 792153 and quote "BOOST21" or order online below!