Our experienced and knowledgeable team are highly skilled when it comes to vehicle graphics, fleet livery and brand recognition.
Adept Graphics, located just outside Witney, Oxfordshire, is a reputable company fuelled by a talented and experienced team. Since 2014, they have been renowned for their exceptional design, manufacturing, and installation of stunning vehicle graphics, van wraps & reflective vehicle graphics to businesses with fleets on both local and national levels
About Us
Our Other Services
We boast a dedicated and experienced team of expert fleet wrappers
Remanufactured Parts, co-owned by Ryan and Jay of Adept Graphics Ltd, is a respected company driven by a skilled and seasoned team. We have gained acclaim for our exceptional prowess in designing, producing, and installing captivating vehicle graphics, including vehicle wraps and reflective markings. Our services cater to businesses with fleets, both locally and nationally.
What sets us apart is our steadfast dedication to pioneering Circular Recycling in the realm of Vehicle Graphics. Leveraging innovative materials and techniques, we proudly offer fully recyclable vinyl wraps, embodying sustainability. Our pricing is competitive, and our quality unrivaled, positioning us strongly in the market.
Elevate your brand's visibility with our wraps and sign writing, providing a convenient means to exhibit your company specifics, brand, and unique selling points while on the go.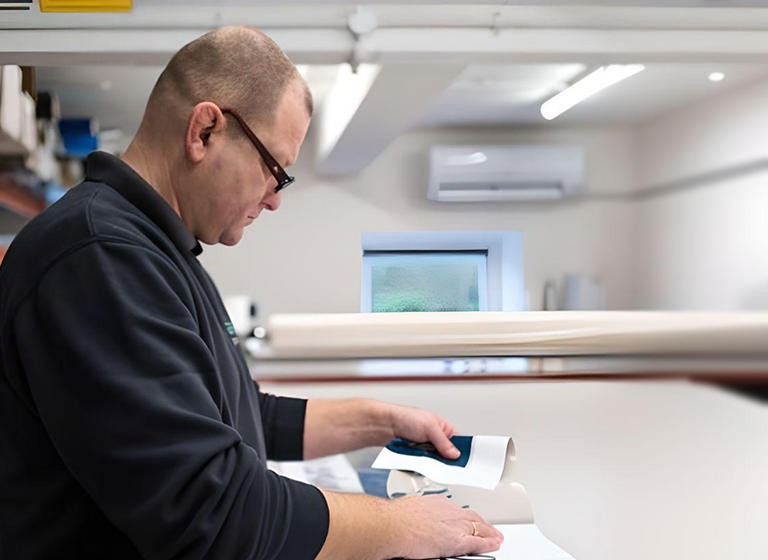 Take, Make and Reuse
Central to our philosophy is the notion that extraordinary vehicle graphics shouldn't harm our environment. Introducing the MetaStream process—a meticulously crafted two-step approach.
Firstly, we manage the vinyl material, ensuring efficient collection and recycling of any waste produced. Secondly, as the life cycle of the sign writing or wrap vinyl reaches its conclusion, we take the responsible path of recycling it into an array of practical products, from traffic cones to playground equipment.
By embracing sustainability and innovation, our process not only delivers top-tier, captivating vehicle graphics but also contributes to a more eco-friendly future.