3 Reasons why you should be harvesting EV or Hybrid Battery packs from failed units.
Over the last 29 years that we have been operating, we have formed very close relationships with some of the UK's leading Public Sector transport groups! 
This has given us real insight into one of the many challenges these sectors face alongside their vehicles and their Energy Storage Systems or better known as Electronic Vehicle or Hybrid Battery Refresh. 
Up until now, the only option that the operators of the vehicles have had is to replace the ESS (Energy Storage Systems) packs when needed. However, it's not always been cost effective to replace the ESS. Likewise, this unfortunately does cause a negative impact on our Carbon Footprint.
ESS packs are a very complex piece of equipment. Not only do they need specialist electronics, they also have several banks of modules containing cells, cooling and pack management systems. This is to ensure that the battery packs remain safe. For this reason, they are best known as the 'black box' meaning if there was a fault, it would need the whole unit to be replaced. 
1.)  Carbon Footprint & Reduction of Waste
Here at Alliance Transport Technologies, we believe that there is a better way to overcome this. Working alongside multiple operators, we have 'reused' several of the hybrid  ESS Battery packs and developed different procedures to test the component level. This also includes the module level.
This has allowed us to research and identify different components within the ESS pack that have failed, and which parts we are able to harvest and reuse. The savings this creates are very significant. In turn this also has an impact on our carbon footprint and reduction of waste. Recently the impact on our Carbon footprint has been increasing. Ideally, this is something which we need to focus on and ensure that we are having as little impact as possible.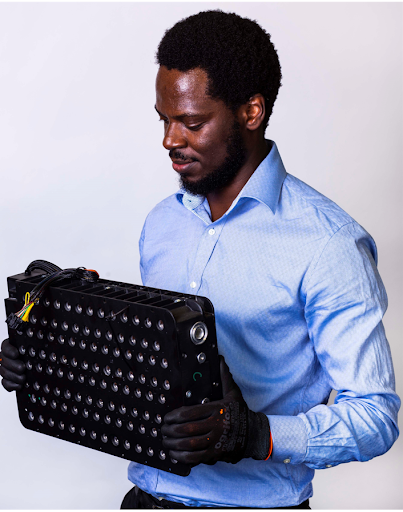 2.) One of the most cost effective routes to go
At Alliance Transport Technologies, we believe there are a number of benefits to remanufacturing products. With a rapid increase in need for energy and resources, remanufacturing is the best way to reduce your environmental impact. It is also known to be one of the most cost effective routes to go.
As mentioned previously, when harvesting and repairing existing parts, we plan to reduce impact in a number of ways. Likewise, the amount spent on ESS packs will be reduced as they will be remanufactured. Compared to the amount that is currently being spent on brand new ESS packs.
The benefits of remanufacturing include:
Conservation of materials

Reduced energy consumption

Reduced waste

Lower price for a comparable quality

Averting CO2e emissions

Diverting large amounts of product away from landfill
The benefits of remanufacturing and associated stats are covered in detail by this article by ScienceDirect.com
Over the last few years, the majority of product prices have increased. This is due to the recent events of COVID causing an impact on the cost of purchasing the equipment. However, with remanufacturing the ESS packs, the cost to purchase these are a lot less then if you were to go and purchase a brand new pack. 
3.) Carbon Saving Experts
We have decided to now take the next step further, working alongside Carbon Saving Experts to quantify the  exact levels of carbon saving we are able to achieve. Over the next few months we will let you know how we get on and how it can benefit our customers. This is something that we feel very strongly about, and want to ensure our customers that we have their best interest in mind.
We have 20 onsite remanufacturing and diagnostic engineers who are all trained to Level 4 in HEV. They support these products and ensure it is done so in a safe system of work environment.
Alliance will continue to invest in these technologies and processes to allow us to extend and improve the life of ESS packs. We will also be looking to partner alongside operators of vehicle fleets, who would also like to include this approach in their fleets.
Leading the way in our R&D journey is Gabriel, Head of Research Development at Alliance. 
"At Alliance, we lead the way in commercial vehicle remanufacturing. We have and still attract the best multi-disciplinary research and development engineers to counter the complex environment of automotive remanufacturing, which is part of the circular economy. Since public consciousness about the global challenges of climate change, biodiversity loss, waste, and pollution have grown, we pioneers find that the momentum is on our side"
– Gabriel Ocaga
If you would like to talk to us more about our approach, get in touch below or visit our Battery Refresh page